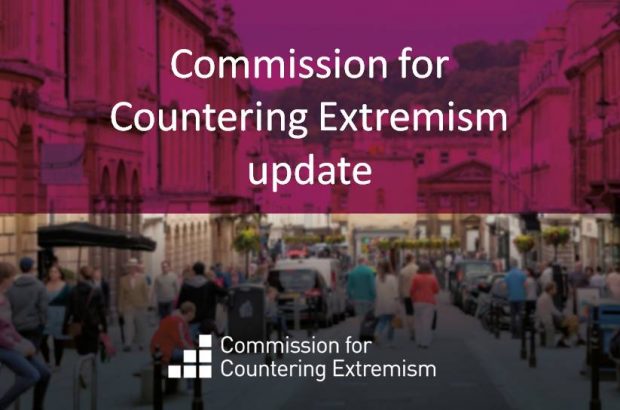 Our call for evidence on extremism closes on Thursday night.
We've already had more than 1,500 responses and we're incredibly grateful to everyone who has taken the time to contribute.
But we want as many people as possible to share their views, experience or evidence.
This is one of the ways we are gathering evidence for a landmark study into all forms of extremism which we will present to the Home Secretary later this year.
With just a few days to go, for anyone considering submitting evidence here are the answers to some of the questions we have been getting.
What is this call for evidence about?
We would like everyone who's concerned about extremism, has experienced extremism or who is working on countering extremism to share their views or evidence. The call for evidence form is online and is open until 31 January.
We would like you to tell us if you think the Government's definition of extremism is helpful, if you've experienced extremism, and what you think the right response to extremism should be.
We are also asking organisations to share evidence or work they have done looking at the scale, the tactics, the harms and the current response to extremism.
What do you mean by 'extremism'?
The Commission hasn't adopted or endorsed a definition of extremism. At this stage we are keeping an open mind about what could or should be defined as extremism.
In our Terms of Reference we share various definitions of extremism from the public domain, including the Government's.  A key question in this consultation – and for our wider work – is whether the Government's current definition of extremism is helpful.
What are you going to do with the responses?
We will analyse them carefully and this analysis will be one important part of our study into all forms of extremism, which we'll publish later this year and present to the Home Secretary.
How do I respond?
You can provide evidence online here, or by post by downloading this form and printing it off. We take privacy incredibly seriously. Our policy is at the end off the form. If you want to post us your response, our postal address is: Commission for Countering Extremism, PO BOX 75113, London, EC4P 4JP.
If you are concerned about intolerance, hatred or extremism, please contribute to our study by responding to our call for evidence call for evidence.
What's the Study?
The independent Commission for Countering Extremism was formally established in March 2018, and our aim is to help everyone do more to challenge extremism.
Our starting point is that extremism is complex and contested but is an issue we cannot ignore. That is why we are producing a study into extremism.
In our first phase we visited 13 towns and cities, conducted polling and begun a review of academic literature. This work shows there's concern about the impact of extremism on individuals, communities and society – but also that there's much we don't know.
In September we set out the questions we would ask and how we would answer them in our study. We are now gathering the evidence we need, from not just the public, but also from Government, from academics and from those with first-hand experience. We will then bring the evidence together in the study. Find out more here.
I don't agree with this approach to challenging extremism
The Commission is committed to an independent, impartial and transparent process. We're encouraging everyone concerned about issues such as intolerance, hatred and extremism, whatever their view point, to contribute. We are keen to hear competing views.
This is a difficult subject – but one we can't ignore and it's important everyone gets to have a say. We will make sure the diversity of views we receive is reflected in our analysis and reporting.
This won't address Islamophobia/anti-Muslim hatred
We are very worried about what we've heard when it comes to anti-Muslim hatred. Islamophobia is a wide issue covering violent attacks, hate incidents and institutional discrimination. We're looking into where anti-Muslim hatred may be driven by extremist groups – but we whole-heartedly support efforts from other organisations to also look into discrimination and prejudice of all kinds. Our Lead Commissioner has welcomed attempts to define Islamophobia. We want a society that challenges all forms of hatred.