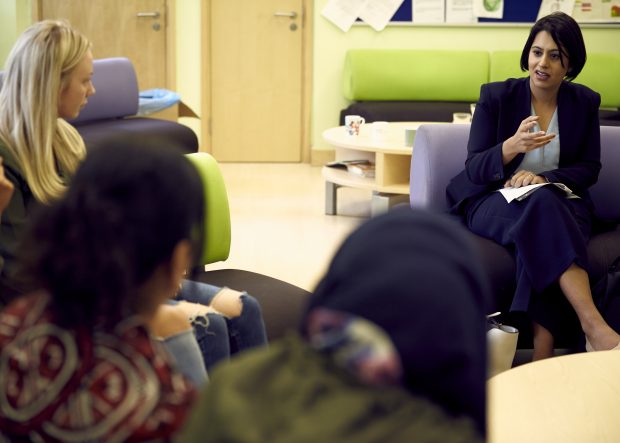 We're giving academics the chance to write a short paper of up to 5,000 words on one of 12 crucial questions.
The academic papers will help us understand the objectives and tactics of extremists, online extremism, the drivers of extremism and current responses to it.
The academic papers cover the following themes:
An overview of the Far Right

Mainstreaming the Far Right

National Action: Links between the far right, extremism and terrorism

Overview of Islamism

Mainstreaming Islamism

Al-Muhajiroun: Links between Islamists, extremism and terrorism

Other forms of extremism

Drivers of extremism

Extremism online

Critiquing approaches to countering extremism

Understanding effective approaches to changing attitudes and behaviours
It's the latest stage in our work to produce a study into extremism and recommendations for the Home Secretary and underlines our commitment to an evidence-driven approach and hearing as wide a range of views as possible.
In our first phase we visited 14 towns and cities, conducted polling and begun a review of academic literature.
This work shows there's concern about the impact of extremism on individuals, communities and society, from the Far Right exploiting local tensions to Islamist extremists targeting young people online. But also that there's much we don't know.
In September we set out the questions we would ask in our Terms of Reference. What is the scale of extremism? What are the changing tactics of extremists? What are the harms extremism causes? Is our response sufficient? What is the public's understanding of extremism and is the Government's definition of extremism is helpful?
We're seeking to answer the questions in a number of ways.
We've recently closed the first ever public consultation on the issue, receiving almost 3,000 responses.
We are also pooling data on indicators of extremism from Government and regulators and will be speaking to individuals and communities about their experience of extremism.
We will then bring the evidence together in a landmark study to be published later this year.
All the information you need to bid to write one of the academic papers is online.
We will look at every submission carefully, each one will be evaluated against the criteria set out in the forms and a panel drawn from our Expert Group will make the decision on who we award the contract to.
Writers will be paid and we will publish all the papers – subject to peer review and standard conditions – alongside our study.
As set out in the Terms of Reference, at this stage the Commission is not endorsing any definition of extremism and will rely on authors to identify and justify their own definitions, in line with common academic practice.
The Commission is committed to an independent, impartial and transparent process and welcomes all academic applications.