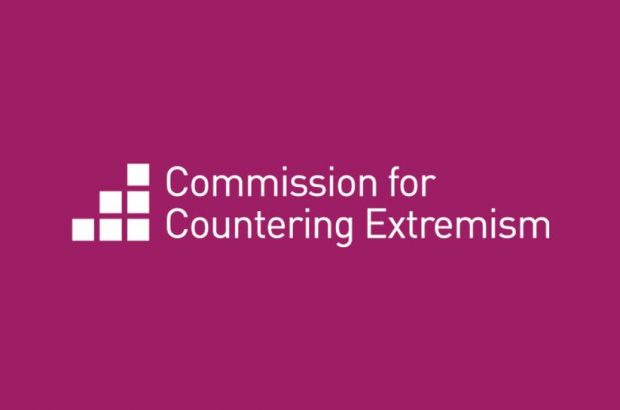 It was another busy week for the Commission for Countering Extremism (CCE) as we build up to the start of our evidence gathering.
On Monday the Government launched its refreshed counter terrorism strategy (CONTEST).
The focus was on denying terrorists a safe space, but CONTEST is also clear on the threat of extremism: "Extremists of all kinds use malevolent narratives to justify behaviour that contradicts and undermines the values that are the foundation of our society. If left unchallenged, these narratives fragment and divide our communities".
The strategy makes the case for civil society groups that "provide credible voices to counter radicalising and extremist narratives".
The CCE's remit is not counter terrorism, but we are interested in the link between extremism and terrorism and how hateful ideologies can both inspire acts of terror, and wider chronic harms in communities.
Speaking on Monday Lead Commission Sara Khan said: "We [as a society] also have to recognise the chronic effects of extremism, which on a daily basis contribute to hatred, discrimination and division in our communities, and the undermining of our democratic shared values and our fundamental human rights."
It was not just in CONTEST that this message rang out. As we mark the anniversaries of last year's terrorist attacks, in Manchester and in London, communities have come together to reject extremism in all its forms .
The CCE's mission is to help everyone do more to challenge extremism. A long term strategic response is vital.
We've spoken to more than 200 experts and activists in the last couple of months.
This week we heard from a number of experts, including Professor Kim Knott from Lancaster University, Dr Ahmed Shaheed from Essex University (who is also United Nations Special Rapporteur on Freedom of Religion or Belief), Dick Schoof the National Coordinator for Security and Counterterrorism for the Netherlands and Professor Chetan Bhatt from LSE. We have also continued discussions with Government and regulators.
Calling out and challenging others' behaviours, whether racism, homophobia or misogyny, is not easy but as a society we recognise the inherent value and importance of doing so. The same should be the case with extremism. Despite being difficult, having the conversations allow us to better identify the appropriate solutions.
That is why the Commission is going to publish a comprehensive study into extremism. By gathering and presenting the evidence of the day-to-day threat and also how to challenge it, we hope to start to give people the confidence to take a stand. We will be providing more information on our call for evidence in the coming weeks, so please follow the blog to keep up to date.