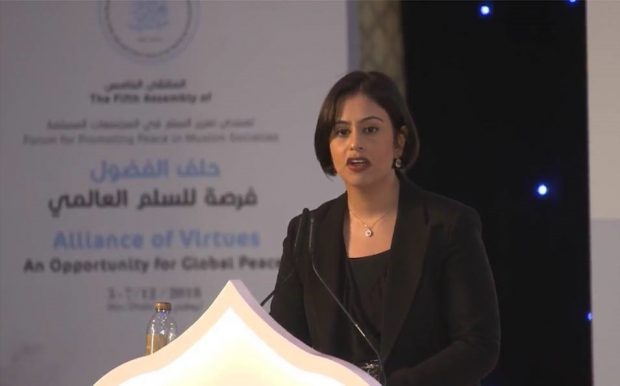 The Queen's Christmas message included the powerful line: "Even with the most deeply held differences, treating the other person with respect and as a fellow human being is always a good first step towards greater understanding."
Sadly, we're barely a week into the new year and we've seen shocking examples of the very opposite.
Anna Soubry, the Conservative MP, and Owen Jones, the commentator and activist, were harassed by activists, some chanting 'Nazi' and 'traitor', as they went about their work, targeted because of their political views.
As parliamentarians and commentators have observed, there's a line between debate, demonstration and protest and then this kind of intimidation.
The police are investigating and MPs are asking if there's more that can be done.
We have to be careful how we use the words "extremism" and "extremist". They have at times been overused in debates. But, as the Guardian, Sky News and other outlets have argued, we have to be alive to potential links to recognisable extremism on the Far Right.
Through our engagement I've heard concerns that the process of leaving the EU may be exploited by those who want to whip up tension and anger.
I am speaking to experts and those on the ground (representing all sides of the debate) about what more we can be doing to ensure that the vision both the Prime Minister and Leader of the Opposition share of healing divisions is not undermined.
This is one of the pressing issues as we move into a new phase of our work on extremism.
Our polling, our visits and our academic literature review suggest people are worried about the impact of different forms of extremism in their local areas, from Far Right extremists exploiting local tensions to spread vile anti Muslim hatred or Islamist extremists targeting and promoting hatred against non-Muslims and other Muslims.  We've heard time and again from brave activists who receive abuse and threats for speaking out on extremism.
A new phase in our work
This year we're beginning a new phase in which we aim to better understand the scale and harms of extremism through our study.
I want the study to help us all have a better understanding and a better conversation about extremism.
I want to give campaigners greater support to speak out and frontline workers the confidence to look for solutions to these challenging issues. I want to give academics and thinktanks the launch pad to carry out much needed research and work on extremism.
I passionately believe in giving the public the opportunity to share their experiences of both extremism and counter-extremism. Our public call for evidence is open. We've already had vital contributions. If you haven't submitted, you have until 31 January. This is your chance to have your say to the Government, and to influence counter-extremism policy in our country.
If you are concerned about intolerance, hatred or extremism, please contribute to our study by responding to our call for evidence.
We are gathering evidence in a number of ways.
We will bring together data from government and independent regulators.  We will be commissioning academics to investigate the Far Right and Islamist Extremism.  We will be examining in detail complex local events, which may be linked to extremism. We are bringing to the fore the harms of extremism, which will include seeking testimonies from those who have had first-hand experience of extremism and can describe the impact it has had on them.
But in climate of division, how we do this work is critical.
When I was appointed Lead Commissioner I wrote that I would create a Commission that engages widely, that would listen and would challenge extremism through a human rights prism.
I have clear guiding principles for our evidence gathering.  
Above all our conclusions will be evidence-based; we will be transparent in how we go about gathering evidence and we will go the extra mile in order to seek differing opinions.
Constructive engagement
I want to hear from anyone who is willing to constructively engage with the issue of extremism and that includes those who are critical of the current approach. 
We will not however, tolerate abuse, hostility and attempts to shut down the debate.
When we open a call for academics to submit papers – we will ensure that we get a range of expert views covering those who are supportive and critical of Government policy.
When we travel the country – we will seek out diverse views and voices from communities that are too often ignored in the debate.
We won't ignore the difficult issues. If we avoid the challenging conversations they are seized on by those bent on sowing division.
There is no thornier issue in this field than the definition of extremism. As many have said, how can you begin to challenge extremism if you can't define it?
The issue isn't a lack of a definition. The Government has a definition. Many academics and bodies have put forward definitions. But how useful and accurate is the Government's definition?  We have put this question to the public as part of our public consultation. 
Our work so far shows extremism is complex. We need to consider it at an individual, community and societal level. In order to define or provide clarity on what is and what isn't extremism we have to build our understanding of it, the harms it causes and the objectives and tactics of extremist groups.  Our study is a vital first step and we look forward to keeping you updated and involved as we develop it.