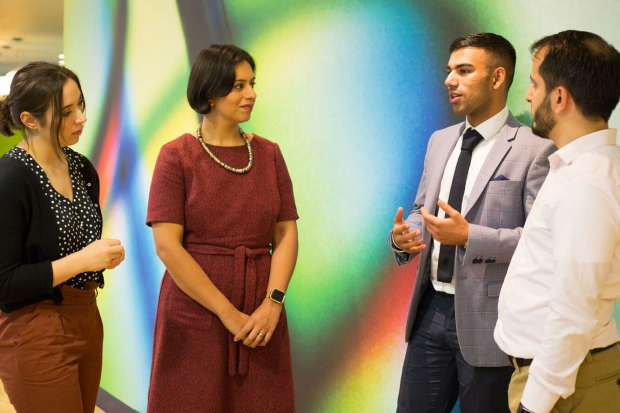 We have issued a response to a new report by the Tony Blair Institute and given an interview to LBC.
The report 'Narratives of Division: the spectrum of Islamist worldviews in the UK' calls for political leaders to devote more focus and resources to challenging the corrosive narratives of some activist groups. Here is our statement.
Responding to the report Narratives of Division from the Tony Blair Institute for Global Change, Sara Khan, Lead Commissioner for Countering Extremism, said:
"Our work so far shows many people – including those from Muslim communities – are concerned that extremism of all kinds is undermining our inclusive society, excluding minorities and women, and harming young people's chances in life.
"Extremism is complex but we can't ignore it. It is imperative as a society we understand better some of the common Islamist narratives in our country. This will enable us to counter them more effectively.
"The groups that feature in this important report should carefully consider its conclusions about their divisive rhetoric and contribution to this debate. Too often that contribution is abusive and detrimental to the wellbeing of others including to Muslims and Muslim youth in particular.
"Instead I expect these groups will just resort to intimidation and regular abuse - often levied at those seeking to counter extremism - in an attempt to shut down any constructive dialogue and debate.
"I want to see an approach to extremism that's rooted in civility, non-partisan and driven by the evidence. At the same time we must work harder with all communities to solve our shared problems and collectively work towards building a society that protects the human rights of all.
"I am pleased to see the report encourages the need for policy makers and government to have meaningful engagement with British Muslim communities. Too often they do so solely through the security lens which can be counterproductive and has created feelings of resentment.
"We're now working on a study into all forms of extremism, which will be presented to Government and we want to hear as many different views as possible."
If you are concerned about intolerance, hatred or extremism, please contribute to our study by responding to our call for evidence call for evidence.
Sara was recently interviewed by Nick Ferrari on LBC. She called on anyone who has concerns about extremism to share their views or experience with our public call for evidence. This is one of the important ways we are gathering evidence for our study into all forms of extremism.
You can listen to a clip here
In the interview Sara explained that in the Commission's first phase it visited 13 towns and cities, conducted polling and reviewed academic literature.
She said she was surprised by the level of concern about Far Right extremism – including from school leaders, teachers and youth workers, but added that there is much we don't know. 
She also highlighted the challenge of Islamist extremism and online extremism. She told Nick that the Commission is now looking into the scale of extremism, the impact it is having in our country and if the government's current response is sufficient.
The findings will form part of our study into extremism due to be published later this year.