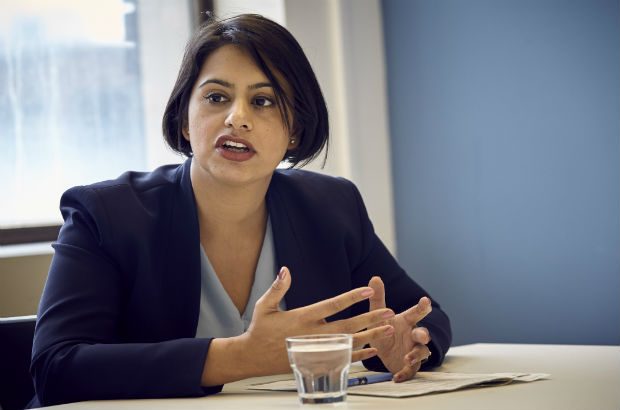 Lead Commissioner Sara Khan has chaired a discussion on the online abuse faced by Jewish women in public life at the Sara Conference. The summit, which brings together many high profile women in public life, aims to shine a light on Anti-Semitism and misogyny, and the intersection between the two, and to start a public conversation about how to make change happen.
The event is named after Sara, the foremother of the Jewish and Christian religions but also in an effort to reclaim the name for those Jewish victims of the Nazi's forced to adopt it as part of their title, if their name was thought to sound too 'non-Jewish'.
Ahead of the conference the Sunday Times published research that underlined the threat by showing one of the biggest neo-Nazi sites on the internet has "has featured 9,000 threads related to feminism, of which more than 60% mention Jews".
Speaking to the Sunday Times before the conference Sara said:
"Anti-Semitism and the gendered abuse experienced by women, must be unequivocally condemned and rooted out, whenever and wherever they are found. As a Commission, we stand in solidarity with all victims of hate and extremism.
"Anti-Semitism – one of the oldest forms of prejudice – continues to exist at shocking levels. This research reveals how Jews - in particular Jewish women in public life - are being named, targeted and dehumanised on Far Right extremist websites. This is taking place at a time of rising recorded anti-Semitic incidents and when female Jewish politicians in our own country have publicly highlighted the threats of violence they continue to receive.
"It is unacceptable that far right websites are able to propagate wholesale extremist propaganda and hatred. This not only has consequences on those individuals who are targeted, but on entire communities. I am concerned that such websites not only contribute to the mainstreaming and normalising of anti-Semitism and misogyny; but also create a climate that is conducive to acts of hate crime and violence. It has been less than four weeks since the horrific attack at the Tree of Life Synagogue in Pittsburgh where 11 people were killed by suspect Robert Bowers who had a history of promoting Anti-Semitic conspiracy theories on far right websites and social media.
The Commission is currently examining the scale and impact of all forms of extremism in our country. We will be examining how extremism online drives extremism offline and vice versa. Our aim is to build the evidence on extremism and ensure our response to extremism is robust and proportionate to the threat we face. We believe it is imperative that together, we work to counter the growing extremism we see in our society."
If you want to contribute to the Commission's call for evidence looking at the scale and impact of all forms of extremism please do so here.