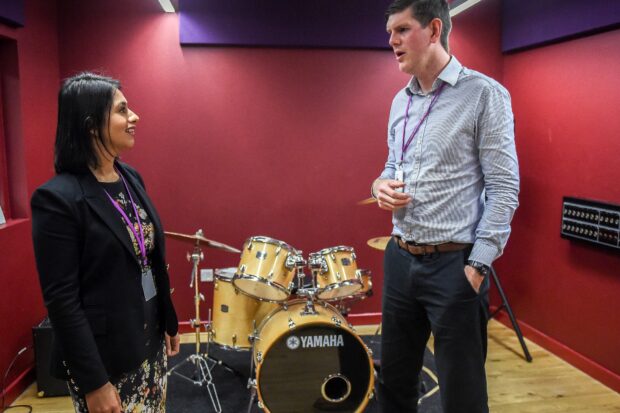 The Sun has today published an interview our Lead Commissioner Sara Khan.
The interview marks the start of a critical period for the Commission in which we are seeking to lift the lid on the scale of extremism in the country and ask difficult questions about how we respond to the threat. The result will be a first-of-its-kind study due in Spring 2019. Sara hopes this will give more people the understanding and confidence to challenge extremism.
We are calling on all those working to counter extremism – including academics, practitioners and NGOs – and anyone worried by growing extremism to share their views, experiences and evidence as part of the Commission's Call for Evidence on all forms of extremism.
In her interview with The Sun's Political Editor, Tom Newton Dunn, Sara also sets out how she has written to the Home Secretary, Justice Secretary, Education Secretary, Health Secretary, the Secretary of State for Housing, Communities and Local Government, the Secretary of State for Digital, Culture, Media and Sport and the Chief Inspector of Ofsted.
She has asked them for data and information on extremist incidents in schools, universities and community settings, among other places, and requested evaluations of programmes that aim to reduce and challenge extremist behaviour. Government departments have already agreed to work with us as written into our charter.
Sara also mentions how, following mounting evidence, she will be placing a special focus on the role of social media in spreading extremist ideas and activities. She argues that social media has been a game-changer for extremists and that while tech companies are making progress in taking down illegal terrorist content, questions remain over legal extremist content.
The Sun interview mentions how brave counter-extremists need more support and how shocked she is by the abuse they receive.
Speaking to The Sun, Sara Khan said:
'The vast majority of illegal terrorist content does get taken down. The challenge now is what you do with legal extremist content.
'Fake news, disinformation campaigns and conspiracy theories have always been there, but now they are being spread at a completely unprecedented scale.
'A lot of extremist groups are not the type we recognise or are familiar with from the '70s and the '80s – Far Right skinheads or the National Front. They have now become increasingly modernised, professionalised and they are a new breed.'
Sara added that 'we are seeing just the tip of the iceberg in terms of the violence and the terrorism that we are seeing'.
Click here to contribute to the Commission's Call for Evidence.