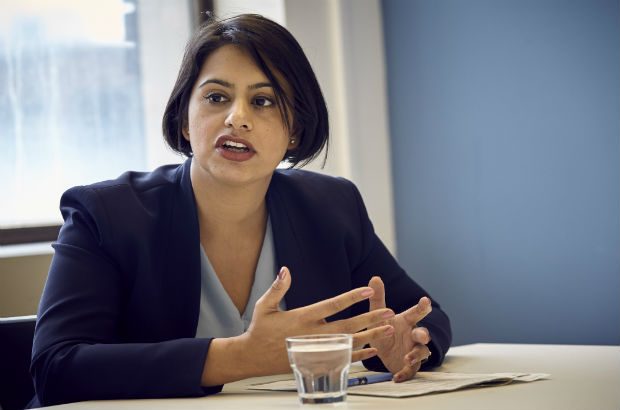 Speaking ahead of her trip, Sara shared her thoughts with the Commission for Countering Extremism (CCE) blog:
'Today I am speaking at the Forum for Promoting Peace's fifth annual conference in the United Arab Emirates (UAE).
The Forum was founded by widely-respected Shakyh Abdullah Bin Bayyah to promote peace, inclusive citizenship, human rights and tolerance in Muslim communities. I am honoured by his invitation to give a speech at the conference.
Shaykh bin Bayyah is one of the most highly respected Islamic scholars in the world. He is an outspoken critic of Islamist extremism challenging the ideological worldview and beliefs of extremists.
We need voices like his, not only in Muslim communities but in all communities, to counter extremists and their toxic narrative. Faith leaders play a critical role.
I will be also be meeting with Hedayah, an international hub for countering violent extremism, which aims to share good practice and promote tolerance and stability. I look forward to discussing effective responses to extremism in other parts of the world.
This will be my first international trip since taking the role and it comes as we kick off a period of intensive evidence gathering for our landmark report into extremism, out in Spring next year.
My remit is England and Wales, but there is no country, no religion, no political ideology, or group of people immune from the growing influence of extremism.
Extremism is a serious threat to efforts for global peace and as a Commission we want to learn lessons from other countries.
The Forum aims to bring an end to conflict and build resilience against extremism. Its focus is building a space for dialogue and tolerance, to dissolve the differences of the past and the wars of the present.
This reflects my own view. I've always been clear that in the struggle against extremism, we must defend our human rights, of expression, assembly, belief, or any other.
We must speak out when individuals and groups abuse these rights for their own ends and seek to divide society. I have spoken out against extremism from the Far Right (such as Tommy Robinson) and from Islamists (against both other Muslims and other communities).
When I speak at the conference I will make this point clear.
I will argue that, despite disagreements in society, we must respect much more than just faith; we should look to safeguard diversity, freedom and the rights of all. This should be the case for all faiths and all groups. Building a global alliance, as the Forum seeks to do is an initiative I support.
I will also pay tribute and highlight the need to work with one group of people who are vital in the struggle against extremism. Research has shown, time and again, that this group is key to helping build sustainable peace but whose role is often undermined, ignored and even dismissed.
And that group of people is women.
Study after study has shown how women are pivotal in helping to establish peace and to help resolve conflicts.  Development studies have repeatedly proven that women play a critical role in economic progress, good governance and healthy civil society: all of which act as a bulwark against extremism and which help build resilience to extremism.
I will be making the case that without the activism and leadership of women, without defending women's rights, we will not be able to counter extremism or work towards global peace.'