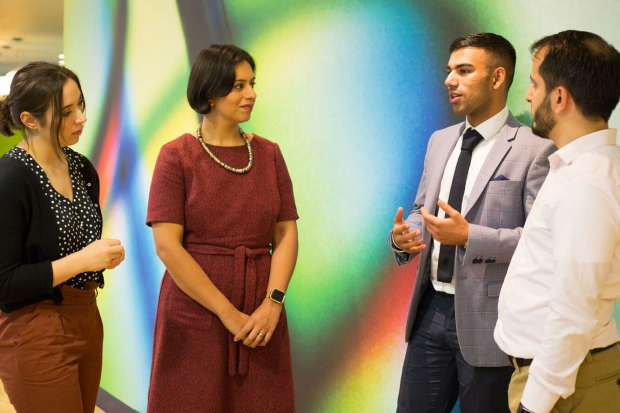 The Commission has today announced the leading academics we have commissioned to write research papers on the Far Right, Islamism, the Far Left and online extremism, among other topics.
We selected 28 academics and experts with a wide range of expertise, from extremism to community cohesion, after a competitive bidding process.
These papers will provide robust, up-to-date insight into key research questions, as well as feed into our study on all forms of extremism, which we will publish later this year.
The topics include the influence of social media on extremism on and offline, the extent to which Far Right and Islamist ideologies have entered the mainstream public and political life and explorations of the links between extremism and terrorism through the lens of UK-based Islamist and Far Right groups, Al-Muhajiroun and National Action.
One paper will explore the tactics and objectives of the Far Left and their acceptance among the public, while three others will critique current approaches to countering extremism.
Two papers will examine how to change extremists' attitudes and behaviours, three others will analyse how extremists are influenced by their external environment.
The papers are part of our evidence-gathering for our first-of-a-kind study into the scale of extremism in our country. Lead Commissioner Sara Khan will present the study to the Home Secretary with recommendations later this year.
For the full list of papers, see here.
Sara Khan, Lead Commissioner for Countering Extremism, said:
"In the wake of the terrorist attacks of 2017, I was asked by the previous Home Secretary to provide the government with impartial, external advice on the tools, policies and approaches needed to tackle extremism.
"Since that time, the threat from extremism has grown – both in our country and across the world.
"We cannot be under any illusion – we are living in an era of extremism and growing intolerance. In every one of the towns and cities I have visited, I have heard concerns about the changing face and increasing prominence of extremism online, the Far Right and Islamist extremism. This is having a devastating impact on individuals, communities and our wider society.
"Countering extremism is a crucially important issue that requires serious and credible research to guide policymakers. The wide range of views put forward by these academic papers will be a vital element of our study on all forms of extremism in our country. They will provide in-depth academic insight that will complement the data and information we are collecting from thousands of individuals and organisations on the ground.
"Extremism is complex and there are many as yet unanswered questions about the scale of it and the best approach to tackling it, but my Commission's study will start to set out what we can - and must - do as a country to stand up against those who seek to divide us."
The Commission has already gathered extensive evidence through visits to 15 towns and cities across England and Wales. Sara has spoken to more than 500 experts, activists and community groups about extremism on the frontline.
We have carried out polling, reviewed academic literature on extremism and set out the five themes – our Terms of Reference - that we are considering for our forthcoming study. These are the public's understanding of extremism; the scale of extremism; extremists' objectives and tactics; the harms caused by extremism and the current response to extremism.
We are currently analysing the almost 3,000 submissions we received to the first public call for evidence on extremism.
As part of its evidence-gathering for the study, we are also reviewing government data on indicators of extremism, conducting a survey on public perceptions of extremism and speaking to individuals and communities with first-hand experience of the harms of extremism.
For data collection purposes, two papers will be included at a later date.