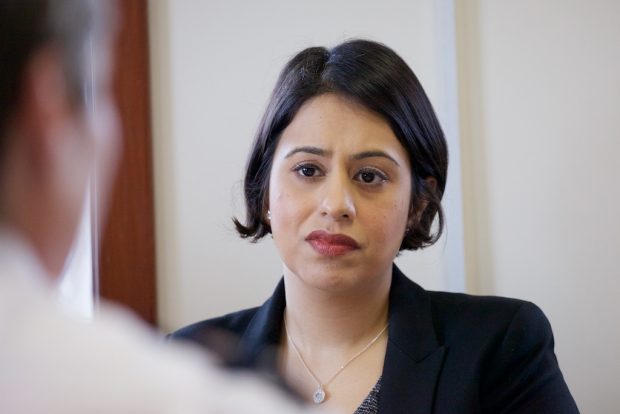 The government has today published its Online Harms White Paper, which sets out plans for a package of online safety measures.
The package, which includes legislative and non-legislative measures, will make companies more responsible for their users' safety online, especially children and other vulnerable groups.
Extremist content and activity is listed within the scope of online harms.
In response to the Online Harms White Paper, Sara Khan, Lead Commissioner for Countering Extremism, said:
"Social media has been a game-changer for extremists. Tackling harmful but legal extremist content online must remain high on the agenda for a duty of care and a new regulator.
"I have seen frightening examples of how extremists target, smear and abuse individuals on social media platforms. Social media has allowed extremists to connect, organise and promote their propaganda and disinformation at a frightening rate.
"We are working on a study into all forms of extremism for the Home Secretary. Our engagement and evidence shine a light on the deep harm extremism of all forms is having on individuals, communities and wider society. Early results from our call for evidence on extremism indicate that the public and those working to counter extremism support more robust action by government regulators. It is important to get this right.
"Despite repeated requests for self-regulation, Government has now had to step in to force companies to take action. We have seen social media companies take a stand in recent weeks against Stephen Yaxley Lennon, also known as Tommy Robinson. But robust action such as this is not enough given the vast growth and spread of extremism online.
"We also need better conversations online, a positive use of algorithms and a proactive and effective response to ensure extremists don't exploit advertising on social media to further their cause. Too often social media platforms are manipulated by those who want to divide us, while marginalising those making the case for respect, equality and diversity."
The Commission is on the Executive Board of the new UK Council for Internet Safety (UKCIS) and will produce a first-of-its-kind study into all forms of extremism later this year.
We have already gathered extensive evidence through visits to 15 towns and cities across England and Wales. Sara has spoken to more than 500 experts, activists and community groups about extremism on the frontline.
We have carried out polling, reviewed academic literature on extremism and set out our five themes – our Terms of Reference - that we will consider for our forthcoming study. These are the public's understanding of extremism; the scale of extremism; extremists' objectives and tactics; the harms caused by extremism and the current response to extremism.
We are currently analysing the almost 3,000 submissions we received to the first public call for evidence on extremism. As part of our evidence-gathering for the study, the Commission is also reviewing government data on indicators of extremism, conducting a survey on public perceptions of extremism and speaking to individuals and communities with first-hand experience of the harms of extremism.