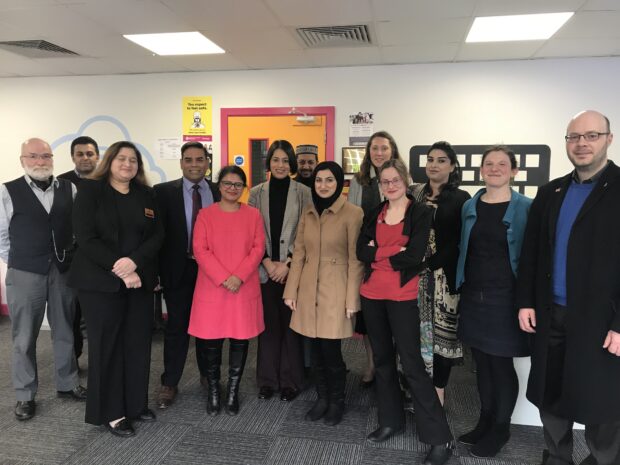 Forty-nine people have been killed and 48 wounded, according to latest reports, in shootings at two mosques in Christchurch, New Zealand.
Sara Khan, Lead Commissioner for Countering Extremism was in Birmingham on Friday meeting with activists and faith leaders to discuss the threat of extremism and what more we can do as a society to challenge it. The groups all expressed their shock, sorrow and anger at the terror attack.
Speaking after the visit Sara Khan made the following statement:
"My thoughts are with the victims and their families and all those responding to the horrifying terrorist attack in Christchurch, New Zealand.
"This devastating attack on Muslims in a place of worship forces us to reflect on the threat and scale of Far Right extremism and anti-Muslim hatred across the world. I would urge everyone, especially the media, to think very carefully about how much of the perpetrators' extremist propaganda they share.
"We cannot be under any illusion about growing Far Right extremism in our own country.
"Over the past few days, I have been discussing the threat of extremism with civil society groups, headteachers, faith leaders and council officials in Birmingham. Everyone I met recognised the need to do more to counter the toxic, and growing, influence of extremist language and narratives, including from the Far Right.
"Extremism has a devastating impact on individuals, whole communities and our wider society. It is increasingly becoming mainstreamed and it is plaguing our society. Dehumanising language and hatred of Muslims and any other group must never be tolerated. Yet on social media platforms and in our society, hatred of other human beings is deemed acceptable.
"We must do more, as a country and across the world, to ensure we have robust counter extremism policies, that we actively promote equality and human rights and that we build cohesive and compassionate communities. Together we must stand up against all those who continuously seek to divide us."