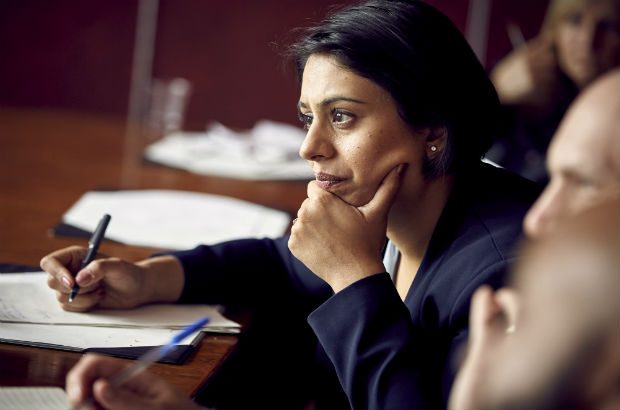 The Observer has published an article reflecting concerns we have heard about the Far Right as we have travelled across England and Wales.
The Commission for Countering Extremism (CCE) has already visited 13 towns and cities and spoken to more than 400 academics, civil society groups and local bodies. You can read more about our on-going engagement and our plans for a Study into all forms of extremism in our recently published Terms of Reference.
Here is our full statement on concerns about Far Right extremism.
Sara Khan, Lead Commissioner for Countering Extremism, said:
 "I've travelled to 13 towns and cities across the country in the last few months. I was really shocked that in every place I visited I heard deep concerns about the activity and impact of the Far Right.
 "Youth workers in the South feared vulnerable young people could easily be sucked into a world of hatred. In the North refugees and those from a minority background spoke of their fear of leaving their home during Far Right marches or after the Punish A Muslim Day letters.
"Councils across the country raised the impact Far Right demonstrations have on whole towns, exploiting tensions and stoking division. I repeatedly heard about a climate of intolerance and polarisation. In one part of the country an NGO said it had seen increasing numbers of children making racist and extremist statements in schools. 
"This backs up what experts have been telling me – that we are seeing a new wave of the far right: modernised, professionalised and growing; supported by a frightening amount of legal online far right extremist material.
"We've seen over the last two years that Far Right extremism can have devastating consequences such as the cases of Thomas Mair and Darren Osborne.
"I am also very worried about Islamist extremism. Academics, teachers, councillors, civil society groups, faith groups and women's rights activists shared cases of bullying, intimidation and threats by Islamist extremists. Islamist extremists are actively recruiting Muslim youth in a number of cities. In one city I heard concerns that we are losing many young Muslims to the toxic online narratives of Islamist extremists. We know the Far Right is feeding off the threat from Islamist Extremism – and vice versa.
"These are complex but critical issues that need to be discussed openly and honestly without fear of abuse and name-calling. Only then will we be able to develop a much needed whole society response.
"That is why we are doing a first-of-its-kind study into extremism, and we have confirmed that we'll commission a Far Right and Islamist extremism review. We simply don't know the true scale of the problem. We have to shine a light on the victims of extremism. We need to ask if our current response is sufficient for this evolving threat."