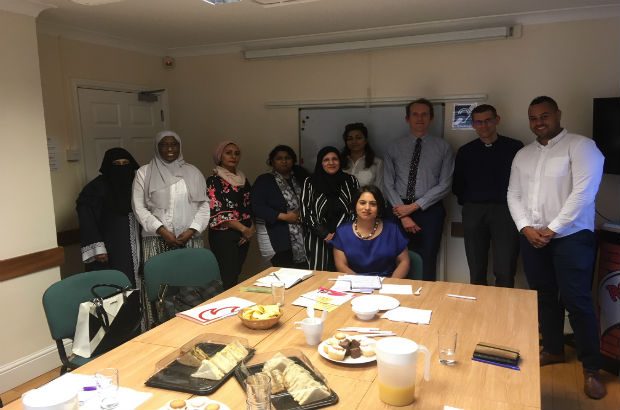 Leicester is proud to be one of the most diverse cities in the UK.
As the Commission for Countering Extremism (CCE) prepares to begin its period of intensive evidence gathering we visited Leicester this week to better understand the local picture and to also see the powerful response to extremism.
Experts and activists have told the CCE they are worried that extremists from various backgrounds, including Islamist extremists, far right extremists and those of other minority faith backgrounds seek to divide communities, promote hate and weaken social cohesion. The CCE also heard examples of active attempts by extremists to promote violence and encourage radicalisation.
Sara Khan, the Lead Commissioner, spoke to the Mayor of Leicester, councillors, frontline staff and activists about these stark challenges. This included groups such as Street Vibe, The Leicester Women's Forum, St Philips Centre, Somali Development Services, The Shama Women's Centre and the Pakistan Youth and Community Association who all work courageously against extremism in their own area.
All expressed their fear of the spread and harm of extremist narratives.
They shared examples of diverse yet cohesive communities increasingly being driven apart by divisive us verses them rhetoric; and interfaith and inter-communal trust being eroded. The ideologies of far right and Islamist extremists may differ, but the groups agreed the tactics employed were very similar.
While publicly, symbolic gestures of unity were being promoted by leaders of different communities, activists and frontline staff explained that sometimes extremism and sectarianism was then being promoted behind closed doors by those same individuals without the chance to challenge it.
Despite such challenges, Sara was encouraged to hear so many groups were ready to stand up against extremists in their community and build a more positive society - even if they faced abuse and intimidation on and offline for their work.
These messages, among others, resonate with the issues the CCE has heard across the country since the commission was launched earlier this year, and underline the importance of building a better understanding of the changing face of extremism in 2018.
The CCE will continue to listen to first hand experiences across the country in the coming weeks as we kick off our evidence gathering with the aim of publishing a first-of-its-kind study into extremism and its victims.