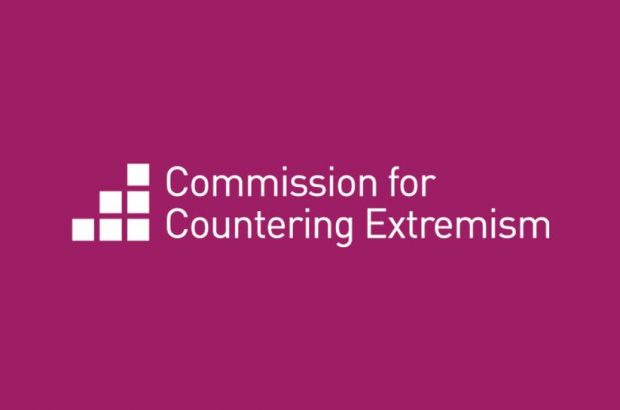 THE EXPERT GROUP SERVED FROM JULY 2018 TO OCTOBER 2019 DURING SARA KHAN'S TERM AS COMMISSIONER
The Commission for Countering Extremism has formed a new Expert Group.
The purpose of the Expert Group is to provide the Lead Commissioner for Countering Extremism with constructive advice and challenge in her first 12 months of the Commission on gathering evidence, publishing a comprehensive study and making recommendations to the Home Secretary, including a workplan for the Commission in future years. The Expert Group may also be asked for advice on other issues as they arise.
The Expert Group members are not additional commissioners. They are free to, and should express their own views, based on their experience and expertise. They have been appointed as Expert Group members to be 'critical friends', and should provide constructive advice and challenge as appropriate. They will not be held responsible for decisions made by the Lead Commissioner or the Commission. However, they are expected to act in the public interest in accordance with the Nolan 7 principles of public life.
Biographies of Expert Group Members
Lord Anderson of Ipswich KBE QC
Government's Independent Reviewer of Terrorism Legislation 2011 to 2017. He remains interested, and expert, in the law relating to terrorism, surveillance and extremism. He was named by The Times in 2012 as one of the UK's 100 most influential lawyers. He has appeared in many leading human rights cases in the UK, including in the field of the freedom of expression. It was recently announced that he would become a cross-bench member of the House of Lords.
Jamie Bartlett – Demos, Head of the Centre for the Analysis of Social Media
A technology journalist, author tech blogger for The Spectator and Director of the Centre for the Analysis of Social Media for Demos with The University of Sussex. Authored 'The Dark Net', describing a range of underground and emergent subcultures, including social media racists. In 2017 he published 'Radicals' about fringe movements, and 'The People Vs Tech' on the way the tech companies are affecting lives in 2018. He has also authored a range of articles about online extremism and free speech.
Professor Chetan Bhatt – LSE Human Rights
Academic expert on modern political ideologies, religious paramilitary groups, identity and tradition. He has written about Hindu nationalism, treatment of minority groups by secular and religious forces, focusing on the far-right commonalities of violent religious groups.
Dame Louise Casey CB DBE
Dame Louise was the first independent Commissioner for Victims and Witnesses of Crime. She then became Director General of the Troubled Families Team at the Department for Communities and Local Government. She carried out and published the Casey Review into social integration and opportunity in December 2016 which also looked at the effects of extremism on integration.
Sasha Havlicek - Institute of Strategic Dialogue, Founder and CEO
As founding CEO of ISD, Sasha has led the organisation's pioneering programmes and campaigns, advising governments at the highest levels and working with the private and civil society sectors to deliver real-world solutions to inter-communal conflict, extremism and terrorism. Sasha chairs the 11-country Policy Planners' Network on Countering Radicalisation and she co-chaired the EU's Internet Radicalisation working group from 2012-2015. Sasha previously served as Senior Director at the EastWest Institute where she led conflict resolution programming. She is a member of the European Council on Foreign Relations, has testified before US Congress and is a regular commentator in the media (CNN, BBC, Channel 4 News and other networks).
Dr Azeem Ibrahim - Research Professor Strategic Studies Institute, US Army War College
Dr Ibrahim completed his PhD in International Security from the University of Cambridge followed by fellowships at Oxford, Harvard and Yale. He has been researching global terrorism and radicalization for over a decade and has advised numerous governments around the globe at the highest level including the White House, National Security Council, US Congress, US Homeland Security, Pentagon, Office of the Chairman of the Joint Chiefs and the UK Home Office, Foreign and Commonwealth Office and UK Police Chiefs. He is also the author of the highly acclaimed "Radical Origins: Why we are Losing the Battle Against Radical Islam and How we can Turn the Tide" (Pegasus NY 2017).
Sunder Katwala, British Future, Director
Sunder Katwala has previously worked as a leader writer and internet editor at the Observer, as research director of the Foreign Policy Centre, a commissioning editor at Macmillan and at the Fabian Society, where he was General Secretary from 2003 to 2011. He leads British Future's work as a thinktank engaging people's hopes and fears about immigration, integration and identity, seeking to build a broad consensus among the public and opinion-formers for reforms that work for everyone. The organisation's long-term aim is a country where we are no longer 'Them and Us' but rather a confident and welcoming Britain, inclusive and fair to all."
Nick Lowles MBE - HOPE not Hate, Chief Executive
Nick has authored reports on extremism, and is regularly consulted on issues relating to extremism and community cohesion by the government, opposition and police. He was awarded an MBE in 2016 for his services in tackling extremism. HOPE not Hate works on the ground with local people to defeat the politics of hate. Orchestrators of the 'We Are The Many' letter, which spoke out against the EDL and the murderers of Lee Rigby and was signed by over 47,000 people.
Katie Morris – Article 19, Head of Europe and Central Asia
Article 19 is an international human rights organisation focused on free speech. She is part of the Defend Free Speech network that was created to express concern over the Government's proposed Counter Extremism Bill in 2015. Katie is responsible for projects across the EU, Eurasia and Turkey on media freedom, pluralism, access to information, hate speech and freedom of expression online. She previously worked at Safer World, a conflict-prevention and peace building organisation, countering hate speech against LGBTI communities.
Fiyaz Mughal OBE FCMI, founder and director of Faith Matters and Founder of Tell Mama
Fiyaz has been involved in countering extremism for many years. After the 7/7 bombings he became a member of PM David Cameron's Extremism Task Force Working Group for Communities. He was on the Local Delivery Advisory Group on Preventing Violent Extremism, and Advisor to DPM Nick Clegg on interfaith and preventing radicalisation and extremism. He also launched Faith Matters in 2006 to counter extremism by developing discourse and online campaigns to engage faith communities, promote shared values, develop hate crime projects (TellMAMA), and work on safeguarding projects and online safety.
Pragna Patel – Southall Black Sisters, Director
After practicing as a solicitor, Pragna became founder and case work coordinator leading the NGO Southall Black Sisters' work on domestic violence, immigration and religious fundamentalism cases, and campaigns. She has also written extensively on race, gender and religion and challenging all forms of gender related violence against women, and empowers them to live without fear of violence and assert their human rights to justice, equality and freedom.
Sir Mark Rowley KB QPM
Former Assistant Commissioner for Specialist Operations of the Metropolitan Police Service, Chair of the National Police Chiefs' Council Counter-Terrorism Coordination Committee and National Lead for Counter Terrorism Policing. During this he led an unprecedented surge of threat, strengthening police capability, increasing join-up with community policing and closer working with intelligence partners. He retired in April 2018.