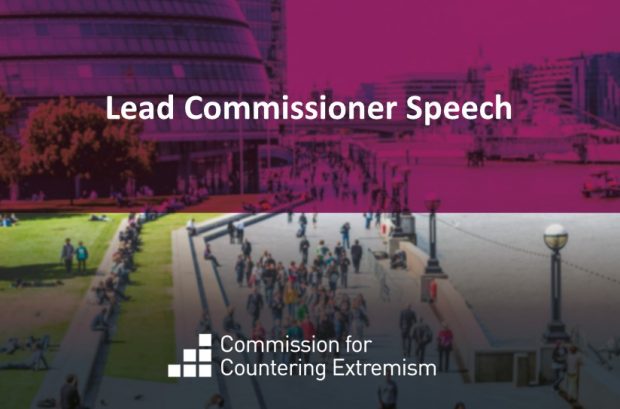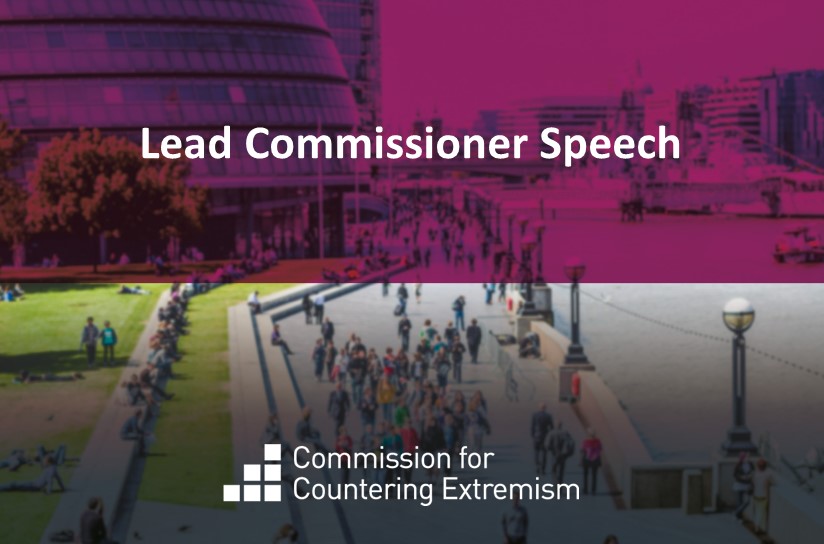 Last night, Lead Commissioner Sara Khan attended a Faiths Forum for London council meeting. She gave a presentation to representatives of different faiths on the Commission's work.
Sara began by thanking Mustafa Field and the Faiths Forum for inviting her. She praised the work of the Forum before setting out her vision and plans for the Commission. Sara also shared her reflections having met with more than 100 activists and experts in the past few weeks.
Here is a summary of her presentation.
Challenging times
I believe extremism weakens and undermines our country and our democracy which is why ultimately my vision is to create a Commission that builds a whole society response to extremism underpinned by a shared understanding of the issue.
I said on Day One that my priority was engagement, and that is what I have done. In my first few weeks as Lead Commissioner I've visited Bradford, Birmingham, Leeds, Manchester, East London and Portsmouth. I've met more than a 100 experts, activists and community leaders
Since I began my role I have been struck by the widespread concern shared by ordinary people of rising hatred and intolerance in our communities. They want it to stop.
The truth is we are living in challenging times. I believe we find ourselves in the midst of a contemporary rise in all forms of extremism. The former head of CT policing Mark Rowley talked about the impact of chronic extremism reaching deep into communities. BBC polling shows 73% of people think we are more divided than a year ago.
When I've visited civil society groups, I've been inspired by the commitment of brave individuals and groups to fighting back against those extremists and their propaganda. Many are driven by their faith.
Faith has important role in countering extremism
I am Muslim myself. Throughout my life, Islam has been and continues to be a core part of my identity and has framed my humanistic outlook. Ever since I was a teenager I have seen how extremists have wreaked havoc on the lives of British Muslims. I have seen first-hand how extremists who preach hatred, discrimination and an 'us versus them' worldview, and sometimes even violence, have ripped families apart, turned daughters against mothers and sons against fathers.
I believe faith and faith leaders have an important role in countering extremism. Faith inspires millions around the world to work towards the common good, to selflessly give in charity and to work towards building cohesive communities.
But we also know that extremists from all religions can hijack their faith's teachings and promote hatred, discrimination and violence. No religion is immune from the threat of extremism. Sadly we are seeing a global rise in religious fundamentalism in all major religions. People of faith from different religious communities in our country have been the first to highlight this to me and the harm it is having on their lives.
I want to be clear. Religious freedom is not threatened by counter-extremism; it is extremists who threaten and violate religious freedom on a daily basis. In all faiths, I see impressive faith leaders standing up to the hate preachers in their own communities.
I believe faith leaders have a critical role to play in building resilience to extremist ideologies and countering extremists head on. Which is why I call on you today to work with me and the Commission to defend our communities from the rising intolerance and hatred we see so often.