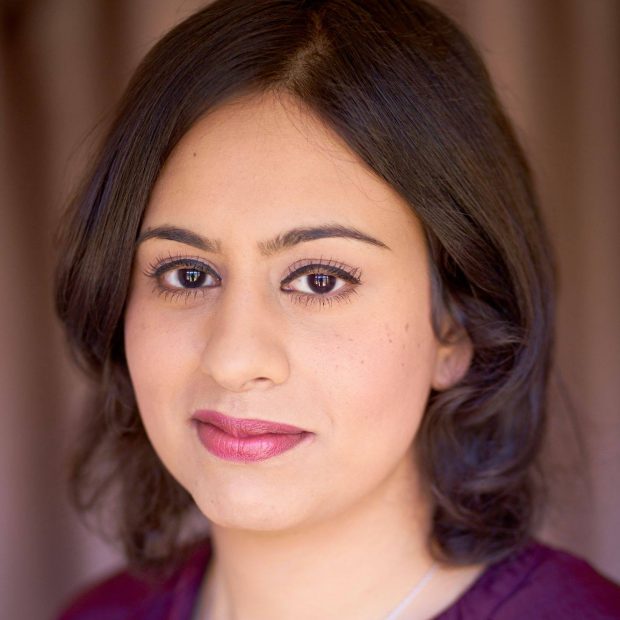 Listening
Over the years I have worked with a wide cross-section of society, and I recognise the value of listening to those experiencing extremism and those seeking to counter it.
When I was appointed Lead Commissioner for Countering Extremism I made a commitment to engage, and that is exactly what I have been doing.
I've met more than 100 civil society activists, public sector and police leaders, faith groups and extremism experts, all of whom were keen to share their insights with me.
I've visited east London, Portsmouth, Bradford, Manchester, Birmingham and Leeds. I've also held expert roundtables, inviting people with differing views, and visited inspiring youth projects.
This period saw the sentencing of Darren Osborne – the Finsbury Park attacker, Umar Haque – who groomed hundreds of children with his extremist messages, and Ethan Stables – who planned to carry out a machete attack at a gay parade. Each one is a horrendous act fuelled by extremism, intolerance and hatred.
Everywhere I have been, local communities are increasingly concerned about the threat and impact of all forms of extremism. They are seeing hateful individuals pushing vile propaganda in a bid to divide communities. Extremists seek to spread fear and incite violence, and communities want it to stop.
Common themes
These last few weeks have been eye-opening and there are common emerging themes.
Firstly, I can say with confidence and pride that civil society in our country is alive and well. I have been struck by the commitment of grassroots activists, local councils and the police to push back against hateful narratives with positive messages of respect and community spirit. I saw a real desire to celebrate pride in our towns and cities as an antidote to hate.
The overwhelmingly positive response from communities and ordinary people to the 'Punish a Muslim' letters on 3 April was another powerful reminder that this is a country that stands for dignity, inclusion and decency.
In my travels, I also saw many great projects to help build resilience in young people, particularly those who are disengaged and disaffected.
At the Catch project in Leeds I met incredible young people who wanted to contribute positively to the local community. The project was developed by a local police officer who saw the dangers of young people feeling anxious and frustrated. I visited Music Fusion in Portsmouth and the Feast in Birmingham. In Manchester I met the team behind Football for Peace. In Bradford, in a Valley Parade box, I heard about Bangla Bantams. These projects also showed me how, despite struggling for funds, compassionate, selfless and charismatic leadership was the prime driving force in delivering services that protect our young people from extremism.
I was also enthused by the work of councils, with many developing their own local approaches to countering extremism. Councils are increasingly coming together to share innovative responses and best practice.
Secondly, there is a healthy debate about how best to directly confront and undermine extremists and their propaganda. I believe a spectrum of approaches is necessary. Supporting those who seek to build resilience to extremism is vital; equally so is the work of organisations and pockets of individuals who more directly challenge extremists.
I know from my own experience that confronting extremism is a lonely and risky calling. When extremists, and their sympathisers, are exposed, they throw everything they have at you. I have spoken to organisations and individuals who received shocking abuse on and offline simply for delivering vital services, defending pluralistic values and for calling out hatred. I know this all too well and it is not surprising that very few are prepared to directly challenge extremists and their propaganda.
These brave counter-extremists need more people willing to stand with them. Strength does come in numbers and the development of a strong counter-extremism network is clearly overdue. Those on the frontline – whether as councils, activists or faith groups – all need more support, and national leadership.
Finally, we need to stop shying away from the difficult conversations about extremism. There is a striking absence of a common language when it comes to these issues. It makes these critically important conversations harder, and acts as an obstacle in building a shared understanding of extremism and in developing a positive, whole-society response.
Next steps
The more we know about extremists, their propaganda and the impact it has, the better we can target our responses. There is a lack of research and publicly available information. For example, most experts agree that far-right extremists are having an increasing impact that belies their size – but we need to know more. Islamist extremist narratives and conspiracy theories are also having a growing impact – but we need to know more. That is why the Commission's first job is to design, develop and build a study.
So what happens next? We will be launching a call for evidence on the issue of countering extremism next month. For more information see our next blog post.
I want to thank all those who have met me so far and who have shared with me the great work they are doing. I look forward to meeting many more of you as the Commission undertakes its engagement programme.