On the 23rd September, Lead Commissioner Sara Khan gave evidence on counter-extremism to the Home Affairs Select Committee.
The session gave Sara the opportunity to highlight the findings from our flagship report 'Challenging Hateful Extremism', as well as answering questions on a wide range of topics including the definition of hateful extremism, challenges brought by the pandemic, the role of social media, and the growing threat of the Far-Right and conspiracy theories.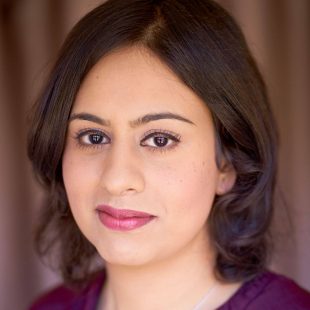 Challenging hateful extremism report
Sara elaborated on the extensive evidence that was collected for the report including commissioning 19 academic papers, reviewing data from 10 Government departments, 20 visits across England and Wales, a public consultation and other information. The evidence, she said suggested that although extremism is a subjective term, the data showed there were common overarching themes which demonstrated consensus. Only 5% of respondents to the public consultation felt that extremism was impossible to define.
Extremists today
Sara raised her concerns that extremists have 'professionalised' and 'intellectualised their hate', now operating at a local, national and international level. While the counter terrorism policy in our country is strong and robust, she again reiterated calls for the government to urgently commit to tackling extremism, as the country is lacking a coherent strategy and infrastructure.
Covid-19
Sara referred to the work we published in July, looking at how hateful extremists have exploited the pandemic, and warned that the pandemic and the resultant long term socio-economic factors could create a climate conducive to the spread of extremism.
"If we see what's coming down the pipeline now as a country, we know there are going to be huge unemployment rates, we know that local authorities are going to have to make massive cuts because they are going to be experiencing financial black holes, we are seeing increasing rates of violence, soaring hate crime rates – that condition and that kind of climate is going to be very conducive for extremists and for extremism.
"And from what we've seen throughout history is that type of climate will be very conducive and extremists will seek to exploit that."
Conspiracy theories
Sara talked about the dangers of conspiracy theories, and how it has historically been used by extremist groups.
"Disinformation conspiracy theories are fundamentally a key tactic for extremist groups. They are an everyday, bread-and-butter tactic for extremist organisations and individuals. Social media have amplified conspiracy theories in a way that we have never seen before.
One of the things that we want to propose in terms of the online harms Bill is to classify and devise a classification system when it comes to extremist material and conspiracy theories."
Online Harms Bill
The growth of social media has changed the face of extremism, and more needs to be done to tackle online extremism. Sara spoke in depth about social media platforms, both mainstream and alternative platforms. While social media companies need to take more responsibility for content on their sites, direction also needs to come from the Government. Sara put forward her policy proposals for the Online Harms Bill, where the Commission are made responsible for assessing extremists content, and build a transparent system to respond proportionately with different types of extremist material.
"We want to put together a very transparent and rigorous classification system. Think of something like the classification system for drugs. I think that is something that needs to be done with extremist material.  I believe that the Commission should be the body that deals with assessing extremist content online, and that is my proposal to the Government".
Far-right
Sara expressed concern and agreed with assessments that there has been a growth in far-right activity. Of particular concern, is the grooming of young people to far-right groups. She told the committee that she would like the national curriculum and current system to deal with this more effectively.
"There is clearly a problem felt among many teachers that more and more young people are promoting and holding racist, extremist and anti-women views. I am not sure whether the current system and the national curriculum are dealing with that effectively. I would like that to be dealt with and much more mainstreamed in the national curriculum, but it is clearly a growing problem."
The Committee also heard from Assistant Commissioner Neil Basu, who agreed with Sara's assessment that there has been an 'amplication of hateful extremism' with the impact of Covid-19. He also voiced support of Sara's evidence of the route from extremist to terrorism which is where his team sits to say:
"Where extremism affects malleable, vulnerable people of all kinds, age groups and societal backgrounds—there is no one route to a terrorist path. The amplification of extremism and its ability to incite a vulnerable section of the population towards terrorism, which is where myself and MI5 set in, is probably my greatest single fear".
The full session can be seen here.