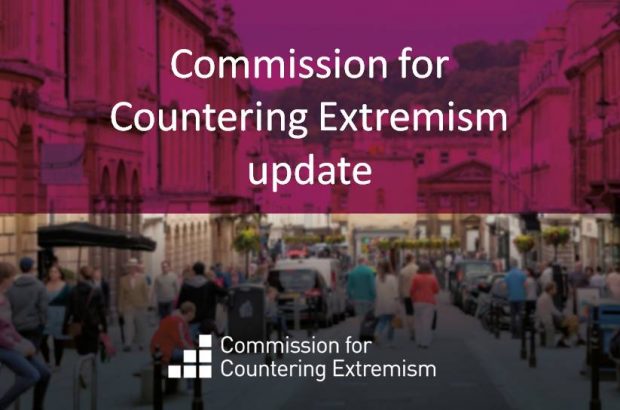 The Guardian and other outlets reported over the weekend that Counter Terrorism Policing South East are to recall a document called "safeguarding young people and adults from ideological extremism" that included a page on Extinction Rebellion.
In a statement reported in the articles, Det Ch Supt Kath Barnes, head of Counter Terrorism Policing South East, said: "I would like to make it quite clear that we do not classify Extinction Rebellion as an extremist organisation".
Commenting on the story, Sara Khan, Lead Commissioner for Countering Extremism, said:
"Countering extremism and its harmful consequences is important work in a democracy.  But it is of paramount importance that clarity is provided on what we mean by extremism.
"It is right that CTPSE therefore have recalled their guidance on Extinction Rebellion.
"Our police, security and statutory bodies have a duty to assess complex risks every day to protect the young and vulnerable from extremism which can present itself from a diverse range of ideologies as our work has shown.  
 "I believe it is in our country's interest that we have a clearer description and consensus of extremism which can be used by the Police, Government and public bodies to help them carry out their roles.
"A clearer description will also help build a whole society response by providing a better understanding.  Extinction Rebellion's right to protest is an important freedom in our democracy; it is vital however that all civil society organisations ensure that their cause is not hijacked by those who seek to engage in hatred, extremism or violence.
"Identifying extremism is critical if we are to be successful in reducing it.  My Commission has provided a useful and practical description.
"Our report, Challenging Hateful Extremism shows there is a consensus around behaviours that incite or amplify hatred, engage in persistent hatred or make the moral case for violence. We have identified this as hateful extremism – which draws on hateful, supremacist or hostile beliefs and causes harm to individuals, communities and wider society.
"As our report also shows, the threat of extremism in our country requires an urgent response.  The Government has committed to a new counter-extremism strategy. I encourage it to adopt the Commission's definition of 'hateful extremism' to provide the clarity and consensus we need to identify and challenge extremism, protect our democratic freedoms and to ensure greater support for victims."