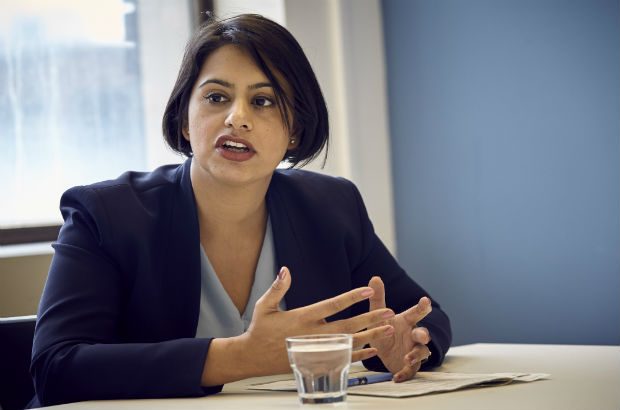 It's another eventful week for the Commission for Countering Extremism.  
Sara, our Lead Commissioner, will be delivering key note speeches at events for the education charity Since 9-11 and at CoJiT – a new independent initiative on jihadist terrorism.  Sara will also be presenting an award at the No2H8 Crime Awards.
Speaking on Monday Sara said:
"I'm looking forward to continuing to engage with experts and activists; as I said on day one engagement underpins everything we do.
"The Commission has been busy drawing up plans for our wide-ranging study into all forms of extremism and will shortly be publishing a formal Terms of Reference.
"This week, we will be sharing updates with experts, academics, activists and policy-makers.
"Whether here or across the world, there are worrying signs of the growing influence of extremism in its many guises. Undertaking this study is vital in helping us build our understanding about extremism and how best to counter it. 
"At home we hear about the hostility and intimidation of religious and ideological extremists towards those who they see as the other, who don't conform to their singular worldview.  We have heard first hand about the growing prominence of the Far Right, the abusive tactics of the Hard Left and the widespread propagation of conspiracy theories and disinformation on social media alongside a culture of anger and abuse on such platforms.
"This should concern all those that cherish pluralism, our fundamental freedoms and liberal democracy.
"Our mission is to help everyone do more to challenge extremism. We believe extremism is a whole society problem and therefore requires a whole society response.  The first step is to address a lack of understanding and an absence of consensus that currently exists about extremism. That is why my Commission will publish a wide-ranging study on all forms of extremism in Spring 2019.
"The study will be built around five themes: the public's understanding of extremism; the scale of extremism; extremist objectives and tactics; harms caused by extremism and the current response to extremism.
"The Commission will launch a public consultation in the coming months, will ask public bodies for information and will commission research papers into extremism.
"My approach to this Study will be the same approach I have taken throughout my career: a robust defence of pluralism and human rights, gender equality, and our fundamental freedoms including freedom of expression and freedom of religion or belief.
"Our study is the first stop on an important journey to build understanding of extremism in our country, and encourage everyone - families, civil society, schools, government, statutory agencies, private companies and the public as a whole – to do more to challenge extremism."