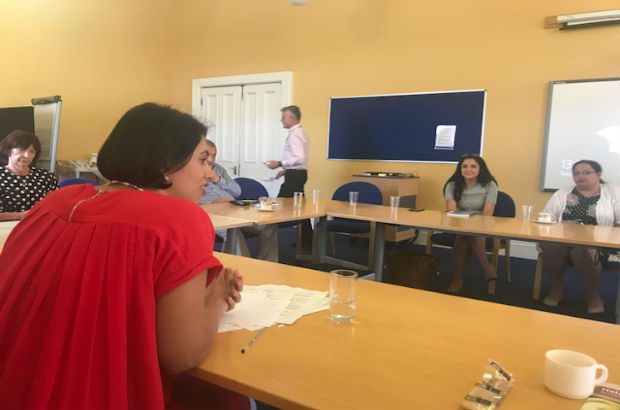 After announcing a Lead Commissioner in January, launching as an independent body in March, meeting with more than 300 experts and activists and visiting a dozen cities and towns, the Commission for Countering Extremism (CCE) is now focusing on evidence gathering.
Our aim is to publish a study to help everyone understand the issue better, and ultimately help everyone do more to challenge extremism.
The first step is reviewing the current academic evidence and working to pinpoint and prioritise gaps. In the past week we have discussed this with our independent expert group, academics, councils, Government specialist and civil society groups.
Over the summer the Commission will bring these insights together and, based on them, publish a plan for new research, a public call for evidence and targeted requests for information to Government, and other public bodies.
Meanwhile engagement continues to underpin this work.
This week we visited Middlesbrough. The town has some challenges with the far right trying to exploit local tensions. We heard about the impact of far right demos, which left the vulnerable refugees – many of whom have already had traumatic experiences and have come to the UK as a safe haven – too scared to go outside.
We were also struck by the commitment and passion of the council and the determination of community groups to spread positive messages and to not let hatred take root. We heard how just one brave person speaking out can make a real difference.
Sitting around the table were groups who work with refugees and asylum seekers, with vulnerable women and young people. They use interests such as football, the environment and music to bring together communities. As one person said, Middlesbrough is built on immigration - and many in the town are proud of its diversity.
Extremism is a complex, challenging issue. Every visit, every meeting throws up questions such as 'What is your definition of extremism?'. We have said all along that it's important to have these conversations.
The public discussion around extremism can sometimes be polarised and personal, but we've enjoyed plenty of constructive debate, from faith groups on religious conservatism to free speech campaigners on human rights. In this spirit we're going to be compiling questions we have been asked and publishing our responses over the coming weeks. Watch this space